I teach a technology class during the day, and occasionally I will show videos about older consoles and games. Today we watched a G4 Icons (RIP G4, you were ahead of your time) on the XBOX. I remember getting the original XBOX the Christmas that it came out. It was hands down amazing. This console easily transformed gaming in many ways.
Some of my best memories from high school was to link up 4 XBOXs at a time and have Halo parties with my friends. I was never the best, but I could hold my own. As I grew up I have always purchased the latest XBOX system and will continue to do so as long as I have time to play. Right now my go to game with my friends is Apex Legends (Read the review if you haven't). Gaming is a great way for people to connect.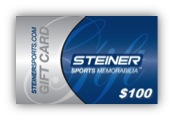 Some of my favorite games on the original XBOX were (Not in any order):
The Halo Series
NBA Street Vol 2
NCAA Football 2004
Need for Speed: Underground
NHL Hitz 20-02
Fusion Frenzy
Amped
Red Dead Revolver
Tiger Woods PGA Tour
Triple Play 2002
I still have this console loaded up in my spare bed room, so if you come over and stay the night you can relive these classics.
-Basil